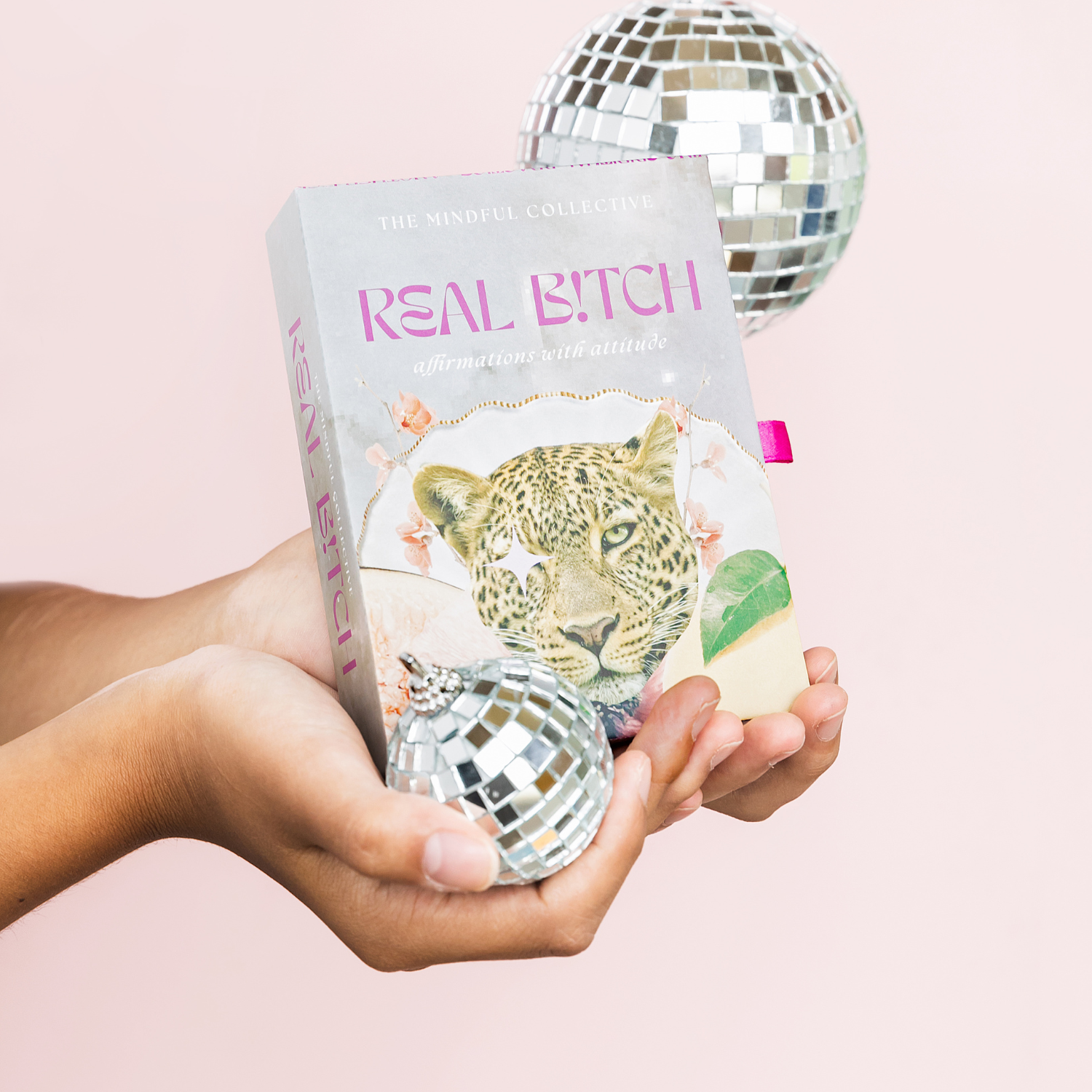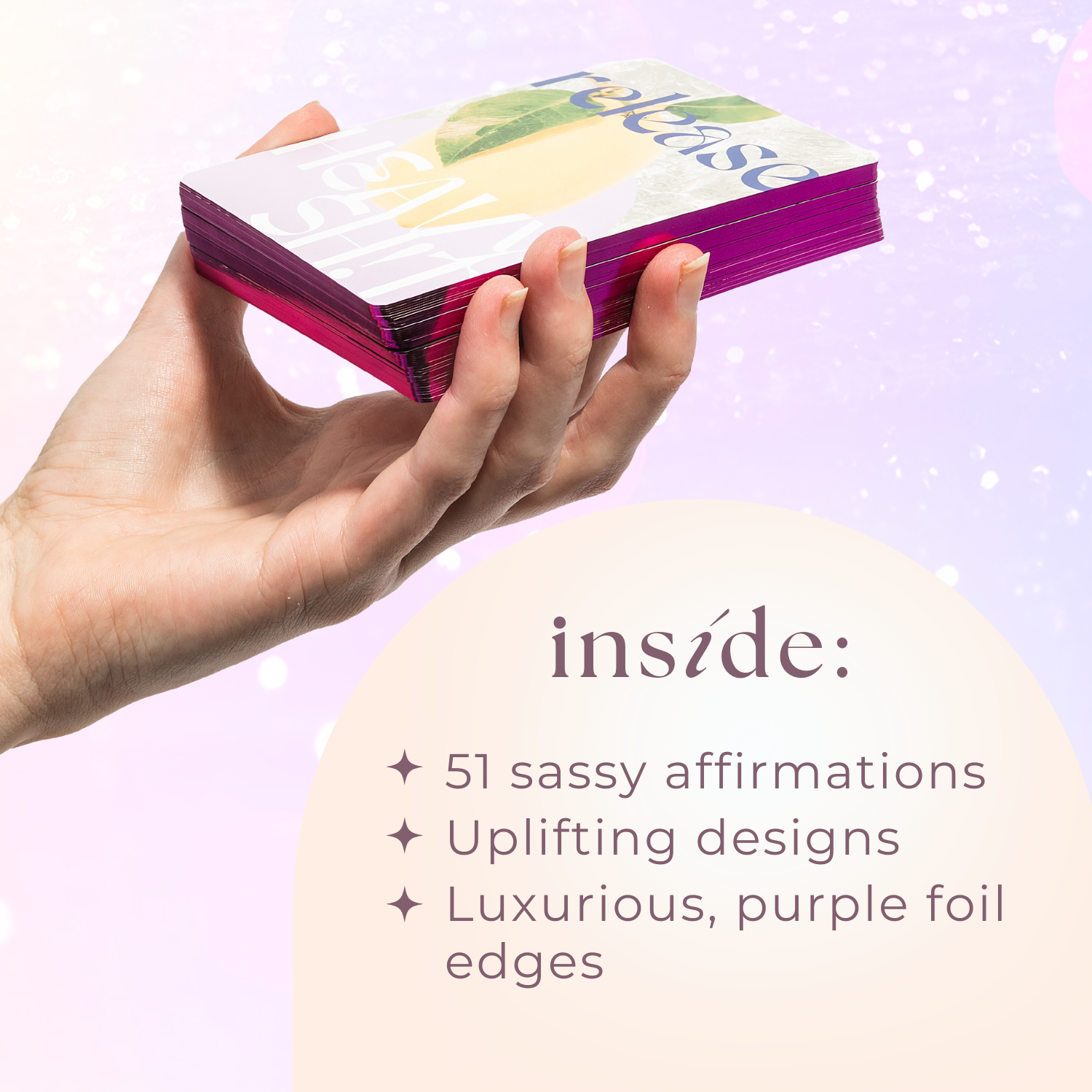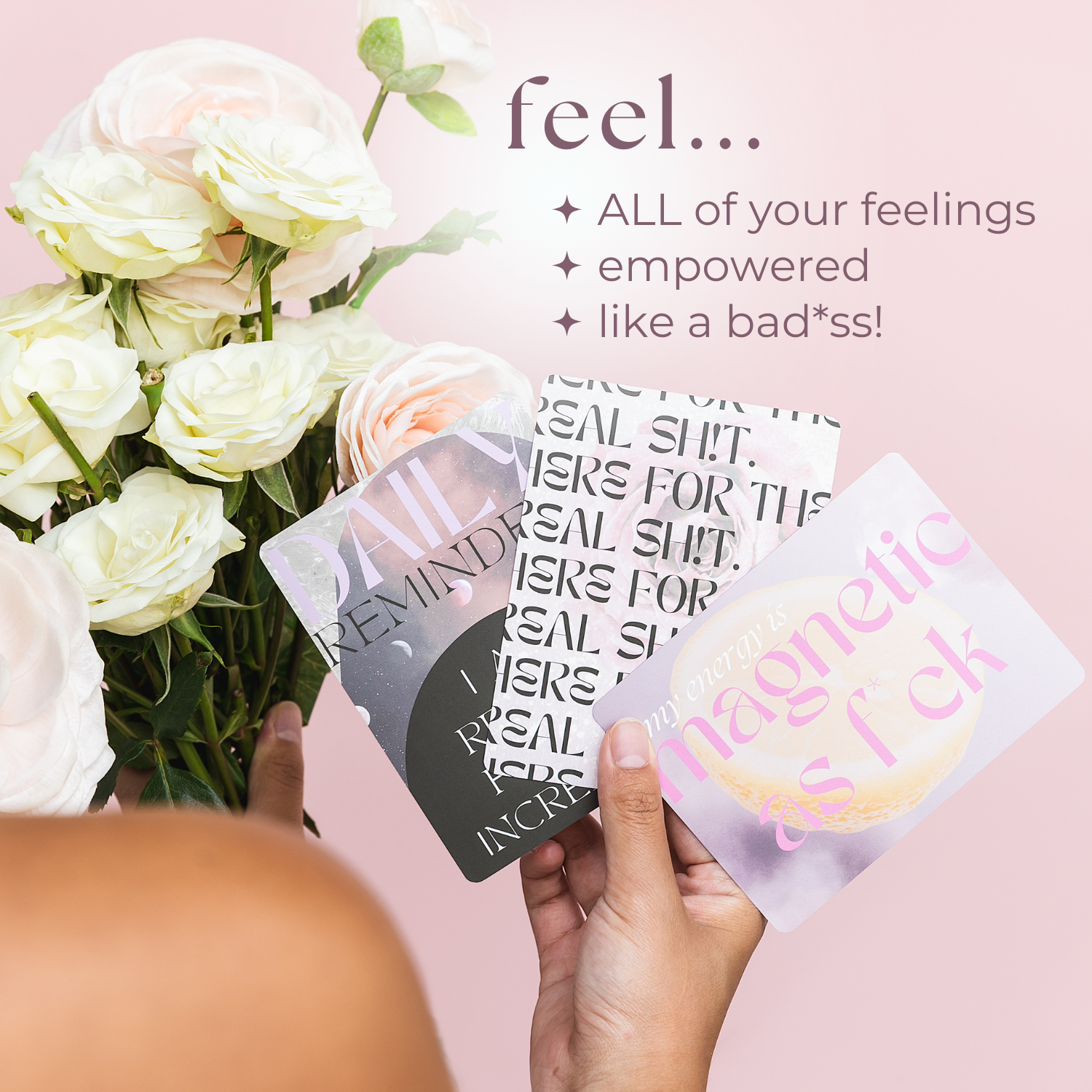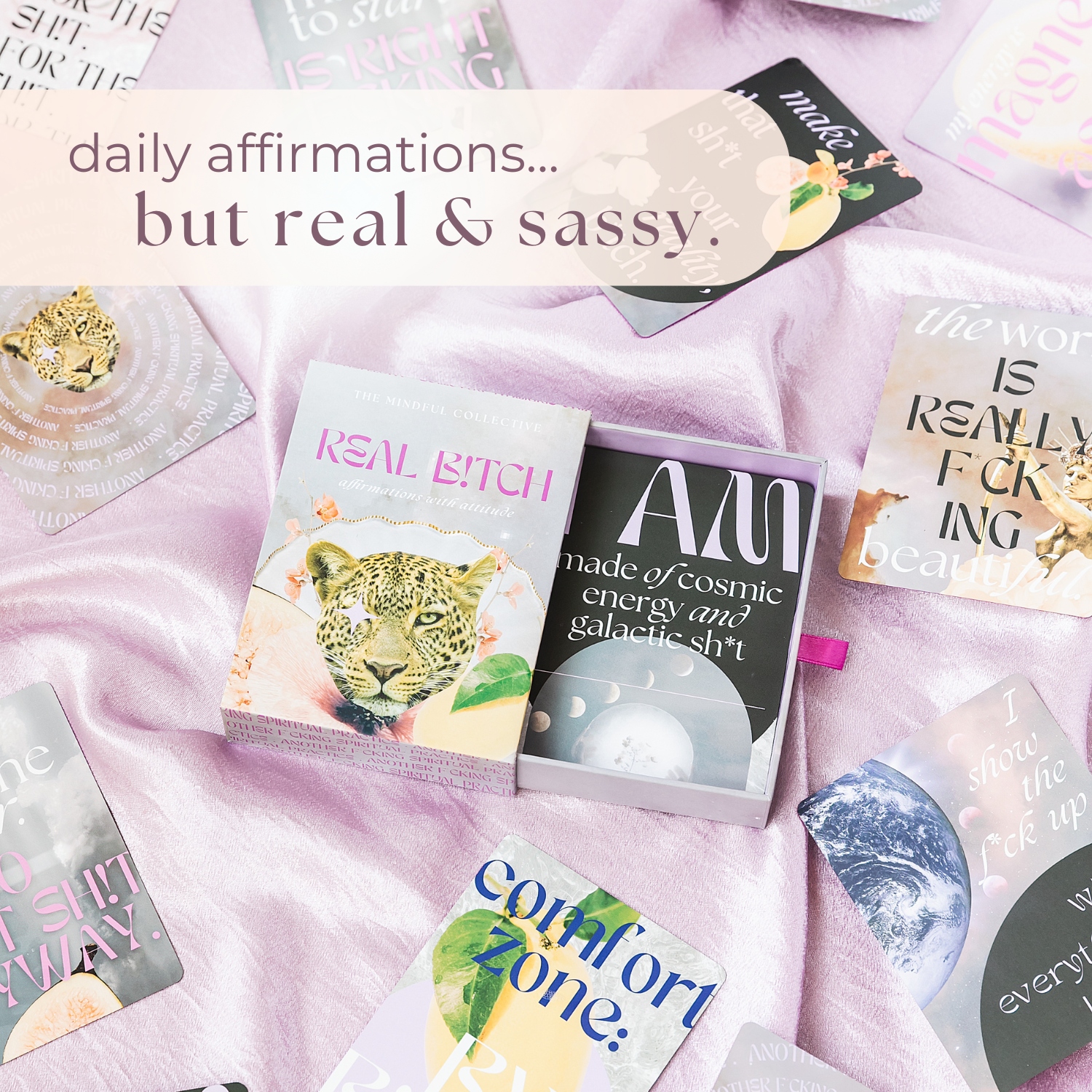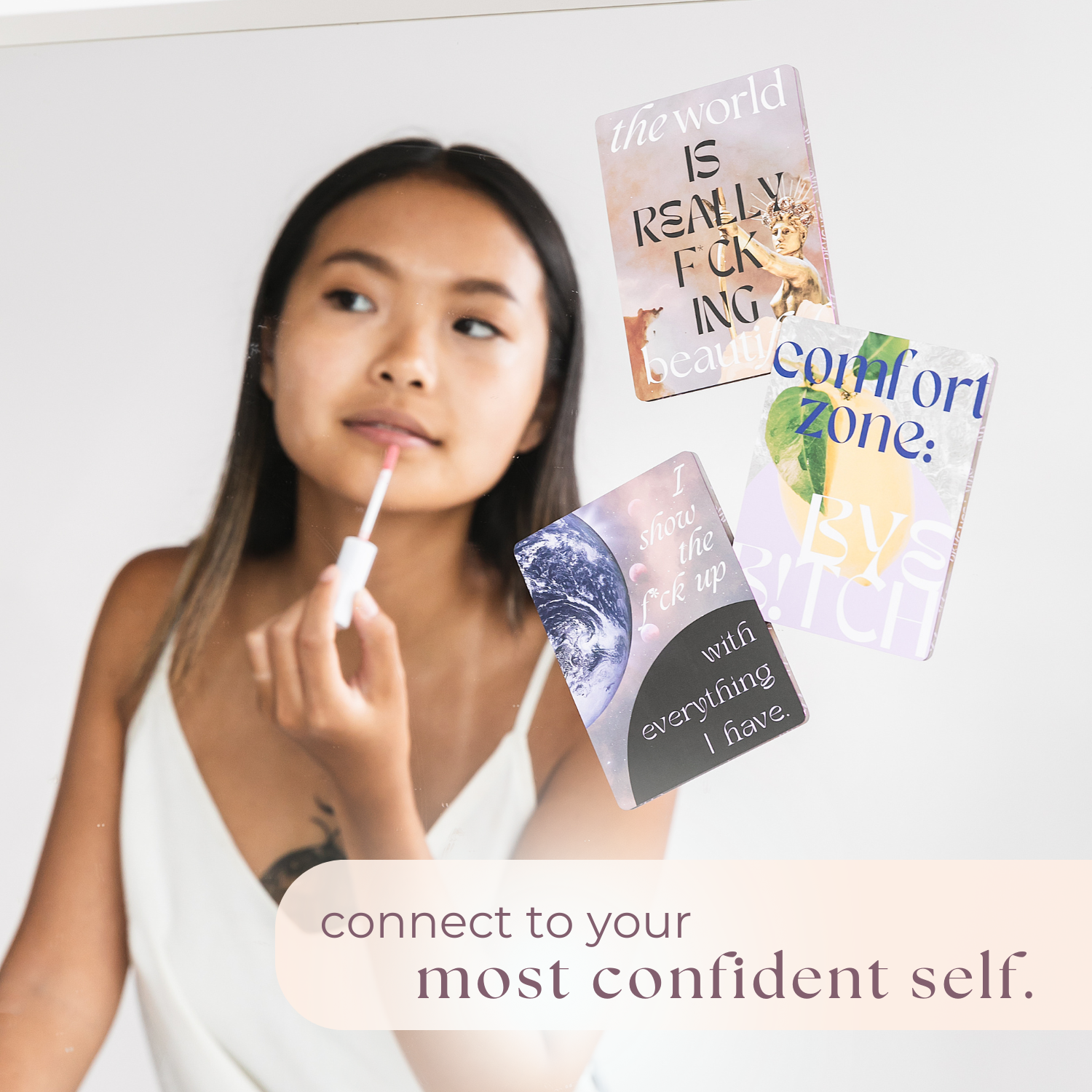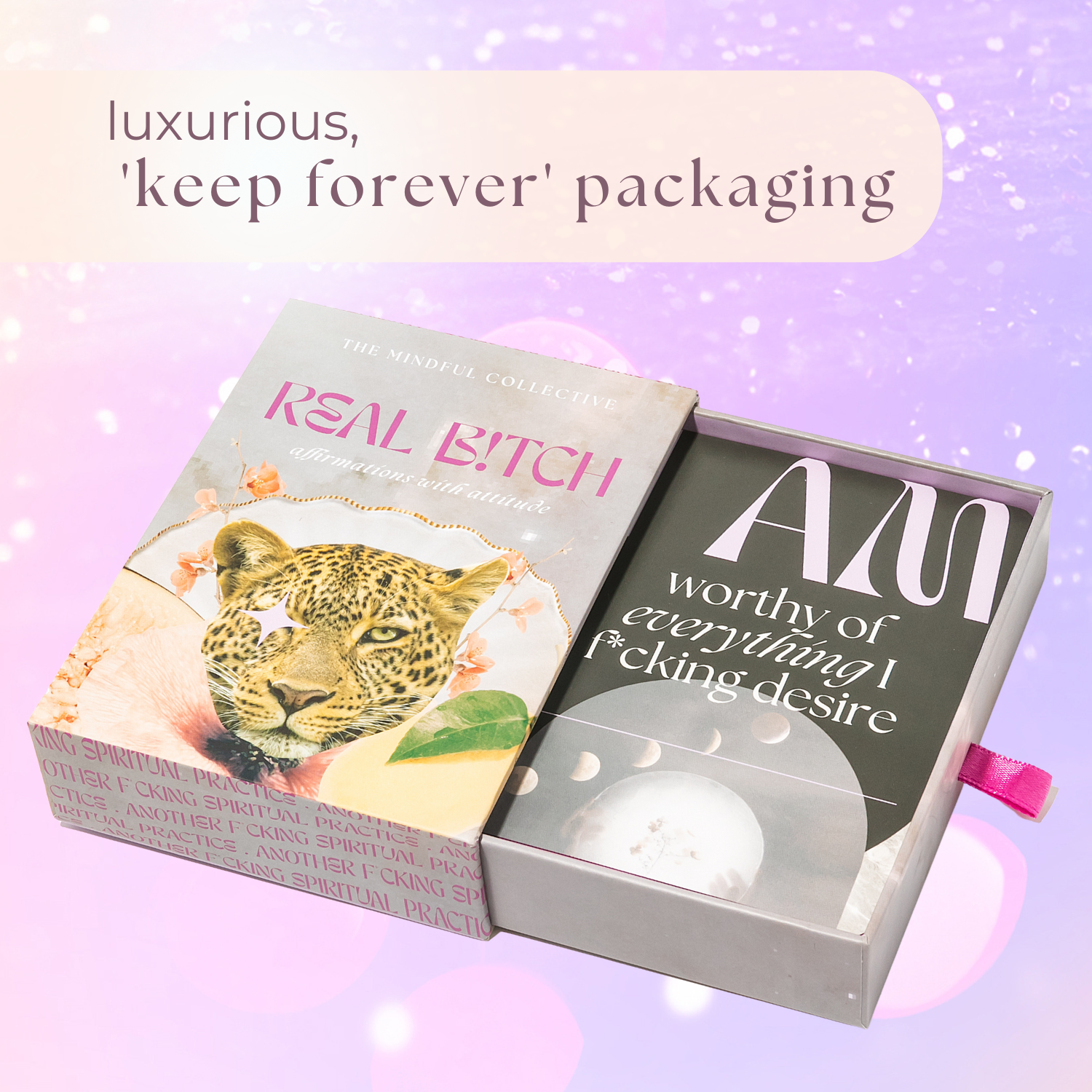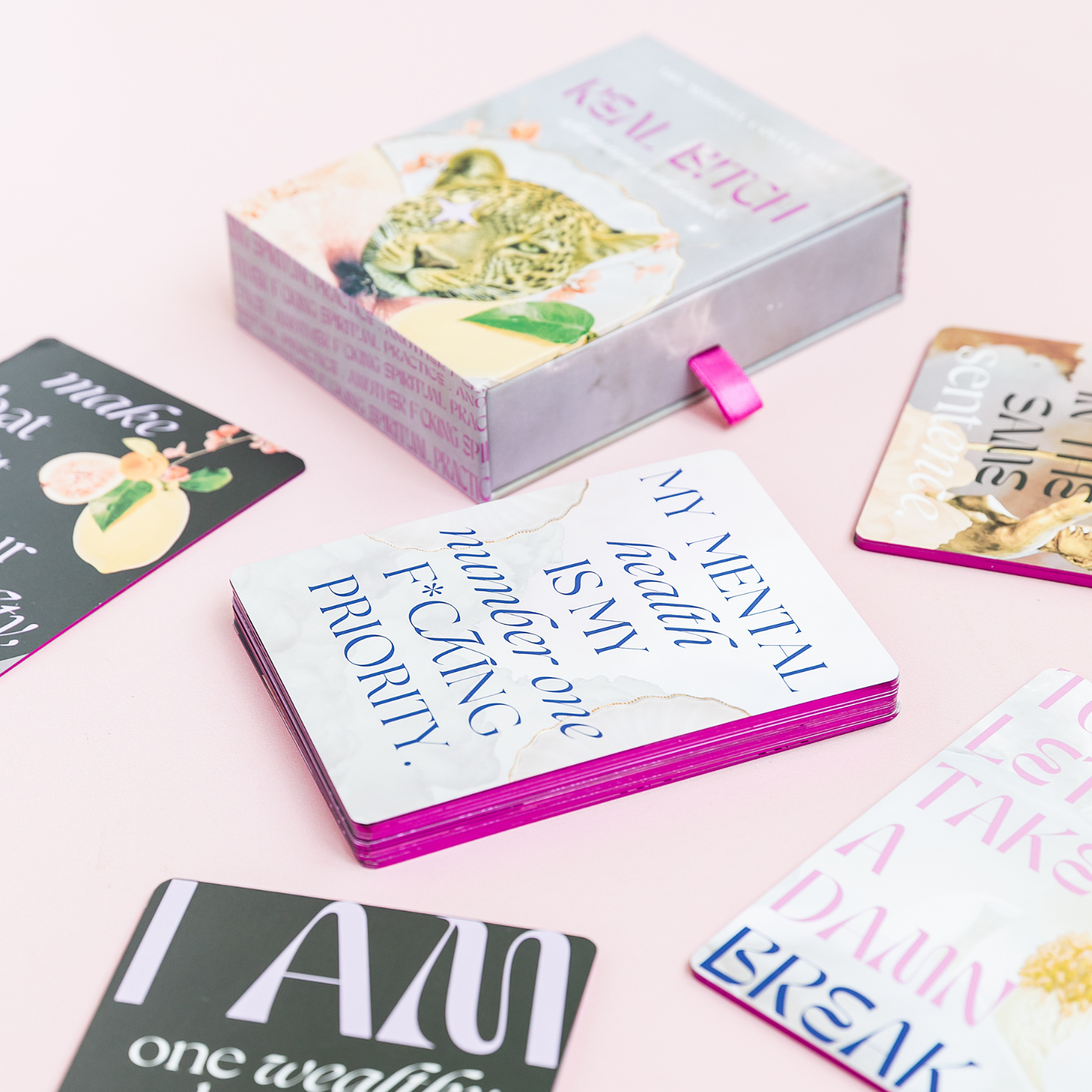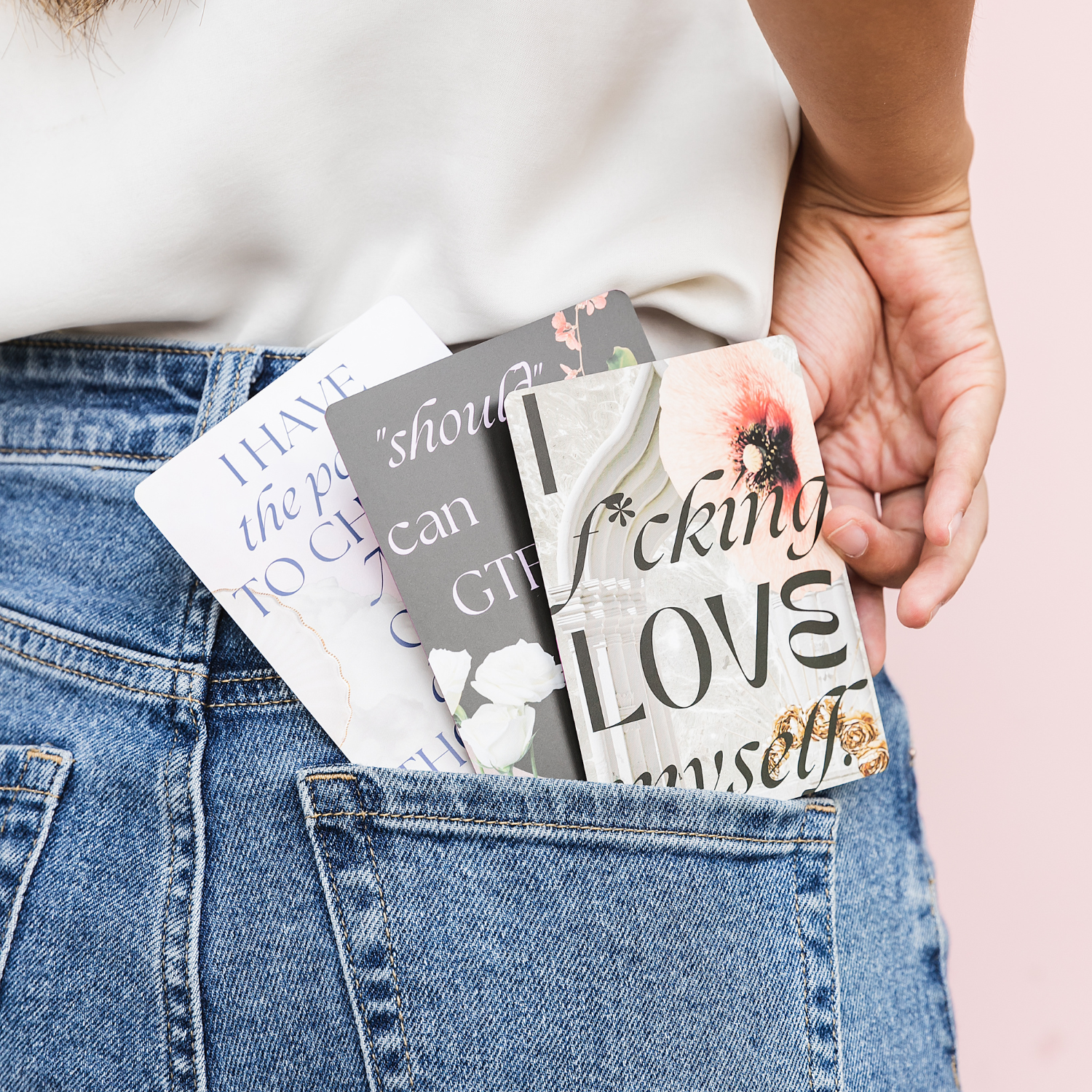 Real B*tch Affirmations with Attitude - 51 Card Deck
Bring out the Real and Sassy side of you
Description
Shipping & returns
Our products
SOMETIMES, YOU JUST NEED TO SAY F*** IT! We get it. We know sometimes you just need a bit of profanity to help release your emotions.
Enter: our Real B*tch Affirmations Cards!
Bring out your real, raw and sassy side
Connect to your most confident self
Feel *all* of your feelings
Feel empowered
Connect to your inner bad*ss
Add To Cart: Free shipping for USA orders above $50 USD. Otherwise, $5 flat rate USA shipping.
Buy With Prime: Amazon Prime Members can select "Buy With Prime" for free 2-day shipping with Prime.
Each of our products is conceptualized and designed in-house by Aidan & Alexandra. When needed, we hire local small businesses across all aspects of design - graphics, photography, website. We source all products & crystals from top suppliers across the world. Our crystals are hand selected and ethically sourced from Madagascar, Caribbean, Mexico, China, and Brazil.
Real B*tch Affirmations with Attitude - 51 Card Deck
BENEFITS
FEEL INSPIRED, CENTERED & UPLIFTED
With messages designed to empower you and help rewire how you feel in an instant, you'll find peace, motivation, strength, and a sense of renewal with each card you pull.
UPGRADE & EMPOWER YOUR RELATIONSHIP WITH EMOTION
These cards were written and curated with the intent to help revamp your relationship with yourself so that you can call in the release at anytime.
THE PERFECT GIFT FOR RELEASING EMOTION
Looking for a meaningful gift with depth and soul? Our Sweary Affirmation makes a thoughtful gift for beginner spirit junkies or highly awakened souls who desire to elevate their spiritual practices.
EXPERIENCE OUR LOVE AND LIGHT GUARANTEE
Thank you for trusting The Mindful Collective in your spiritual journey. Experience greater peace, light, and love after 30 days of consistent practice, or your money back.
WHEN TO USE
MEDITATION & EMOTIONAL CARD READINGS
Feeling like you need a release? Pull a card from our deck in whatever way comes naturally to you. After you've read the card, slip into meditation and feel all of the emotion. Then work on release/letting it go from your body.
JOURNAL PROMPTS
Looking to go that layer deeper in your journaling practice? We've got you covered! Simply draw a card from this deck and use it as a starting point. Allow your thoughts, feelings and emotions to flood the page.
SELF EMPOWERMENT
Psychology has confirmed what our souls already knew: consistent use of positive self affirmations can lead to a more fulfilled life and helps us reach our goals with more ease. Use these cards inspire & evoke confidence wherever, whenever.
HOW TO USE
SET THE TONE FOR YOUR DAY
Looking to express your feelings or just scream when you wake up? Simply choose a card as part of your morning routine and watch how your day transforms.
ON YOUR VISION BOARD
These cards make the perfect addition to your vision board or in a place you'll see them daily (like your bathroom mirror!). Switch them out daily, weekly, quarterly... however often you feel is necessary to stay inspired & uplifted.
EMOTION IS EVERYTHING
Above all, the energy behind our emotions is most important in setting the stage for a free life. Before incorporating the sweary deck into your practice, tune into how you are feeling in the moment. Connecting within can help the affirmations to feel supportive on a deeper level.
Feel the depths of your emotions…
No Holding Back
POSITIVE AFFIRMATIONS WITH A TWIST - Instantly feel validated in ALL of your emotions. Shift your mental, emotional, and even spiritual state with 51 down to earth, profane yet positive affirmations cards.
Bad*ss Empowerment...
Feelings & Emotions Matter
RELATABLE AF - Forget the shame that comes with feeling your 'less pretty' emotions. If you're looking for a humorous and irreverent approach to self improvement, you're in the right place!