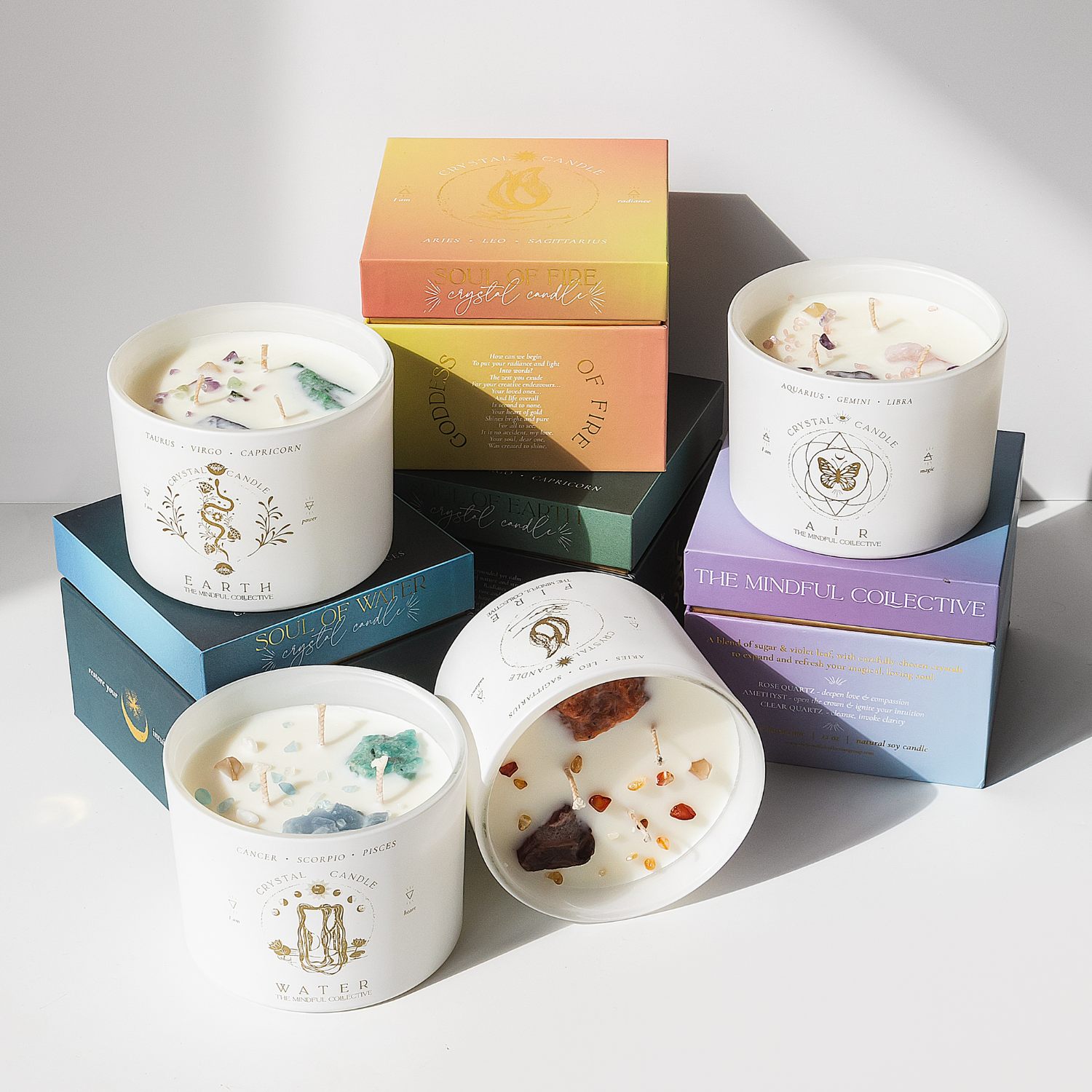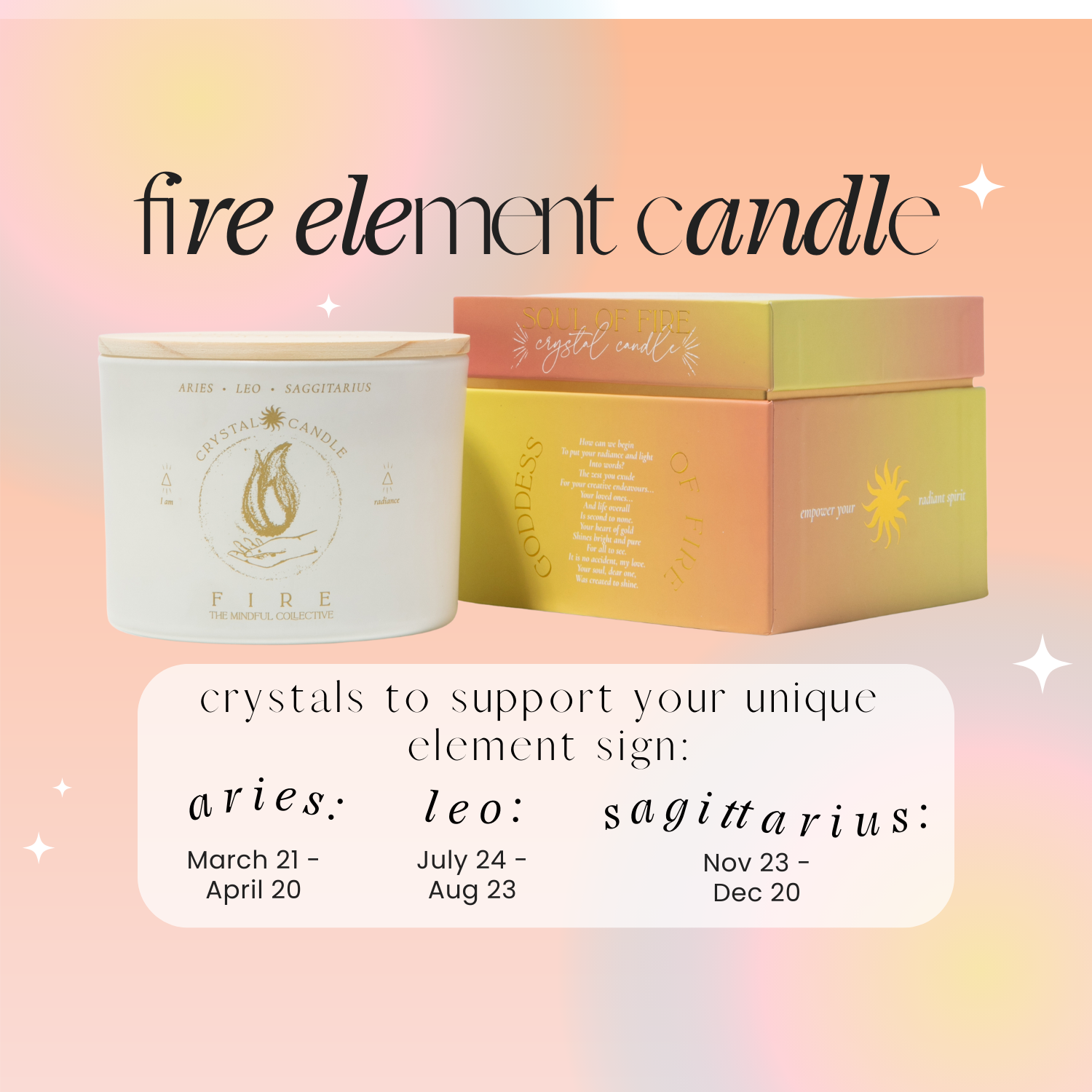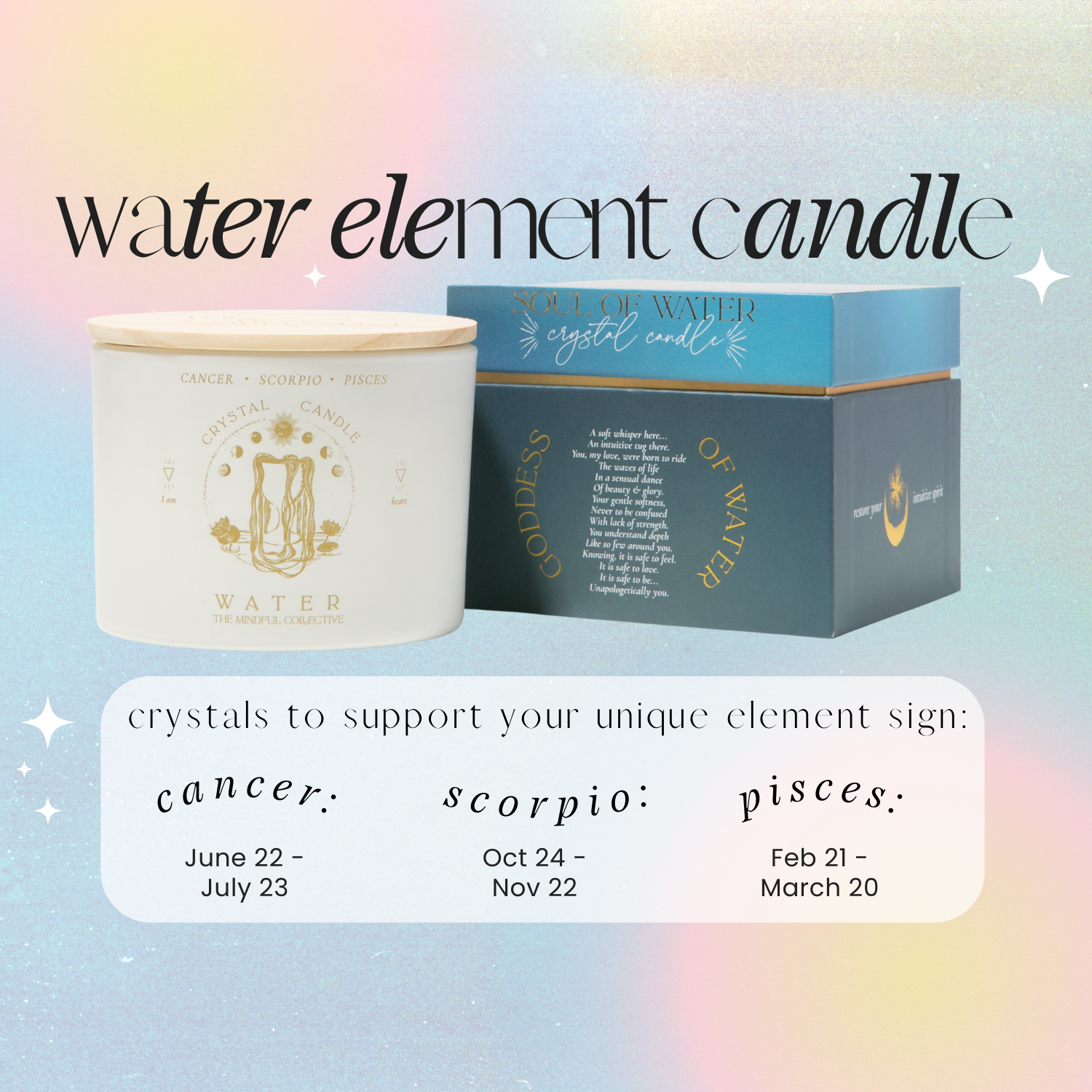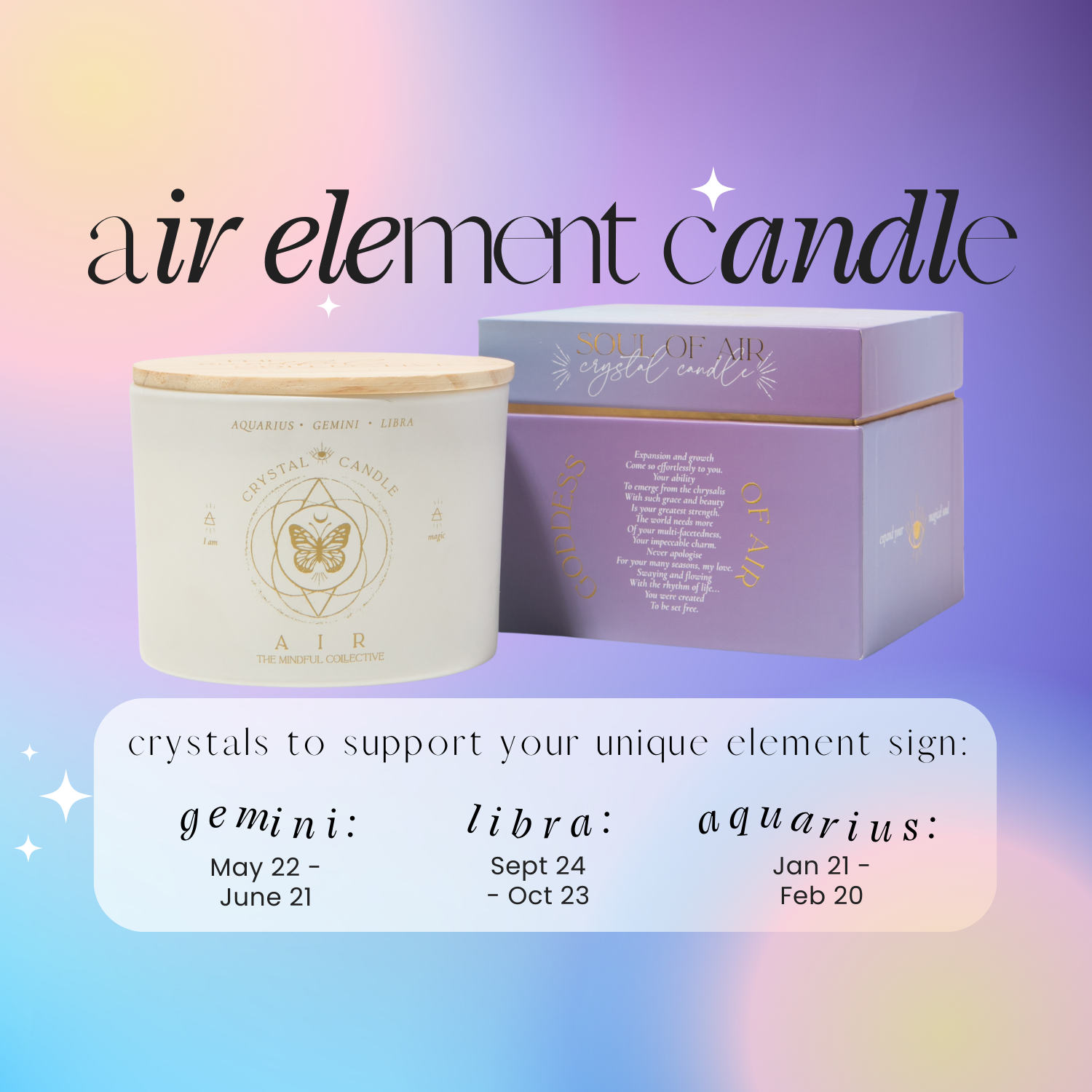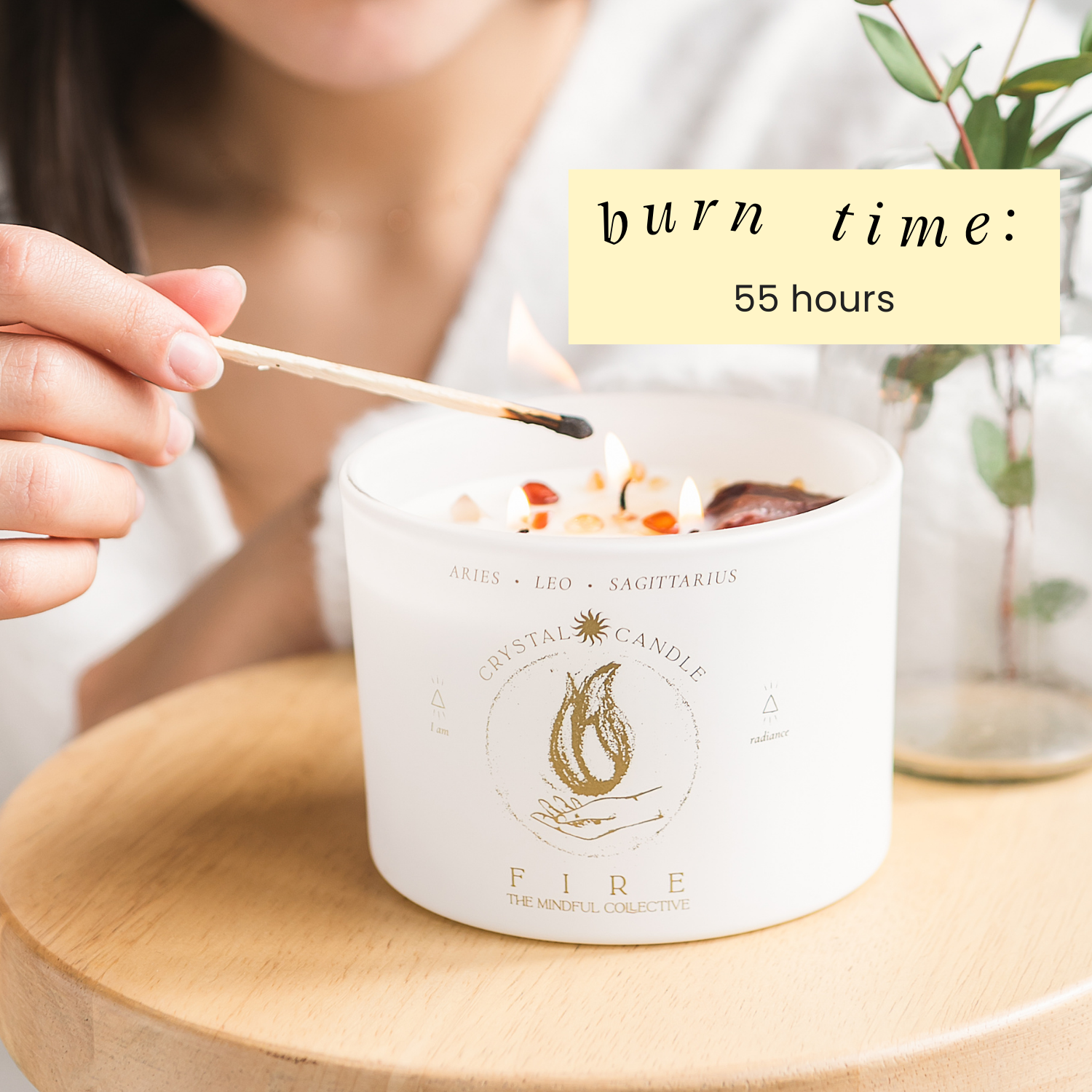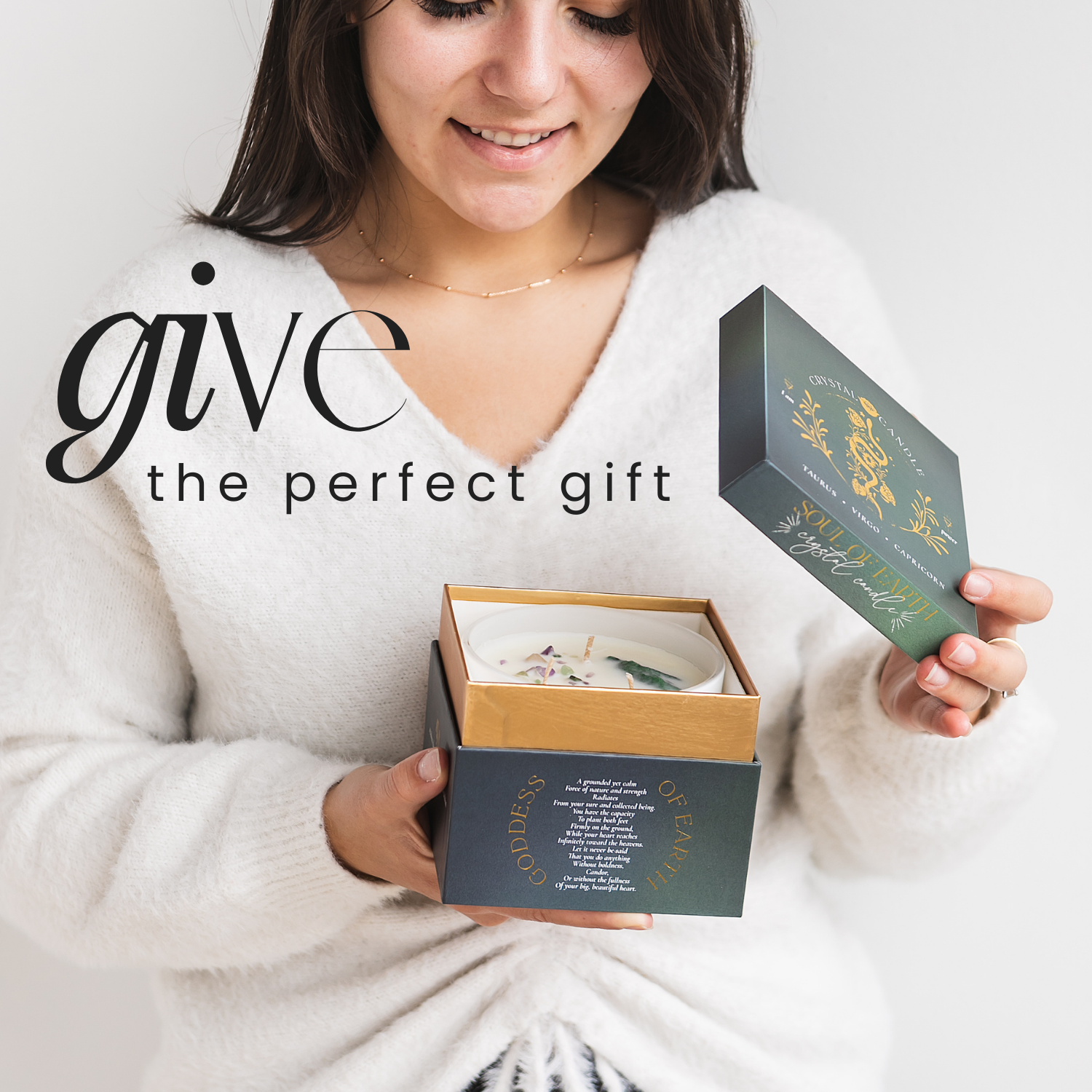 The Element Candle Bundle
$111.84 USD
Regular price
$139.80 USD
off
Purchase all 4 Element Candle
Description
Shipping & returns
Our products
Your Element Candle Bundle Contains:
1x Earth Candles
1x Air Candle
1x Fire Candle
1x Water Candle
All Candles have:
100% Natural Soy Wax
100% Cotton 3 Wick Candle
Crystal Tumbles
12oz Candle
3x Crystals
Scented 
Add To Cart: Free shipping for USA orders above $50 USD. Otherwise, $5 flat rate USA shipping.
Each of our products is conceptualized and designed in-house by Aidan & Alexandra. When needed, we hire local small businesses across all aspects of design - graphics, photography, website. We source all products & crystals from top suppliers across the world. Our crystals are hand selected and ethically sourced from Madagascar, Caribbean, Mexico, China, and Brazil.
The Element Candle Bundle
$111.84 USD
Regular price
$139.80 USD
Chakra Healing
Balance, refine, and feel connected to your energy within.
Feminine Embodiment
Weave the very essence of the highest version of you into the everyday routine of today.
Personal Growth
We are dynamic beings - who are are now is not always who we'll want to be tomorrow!
Thoughtful, curated luxury...
unique, one-of-a-kind designs...
We believe aesthetic speaks to the soul. Each of our designs -- from product to packaging -- are carefully curated and considered with your spiritual practice in mind.
Set the perfect mood…
Impeccable luxury.
From 55 hours of burn time to extra large crystals inside, we've considered it all for you. Made of the finest sox wax, your candle comes packaged in a beautiful keepsake (or giftable!) eco box.
Allow these candle to add a dash of luxury to your self care routine. You'll proudly display this beauty in any room of your home, office, or studio